Chuck Valence, Broker/Owner
First licensed in 1994, Chuck earned a Bachelor's Degree in Business with a major in Real Estate from the University of Florida ('95). He continually educates himself through professional development courses and continuing education and has earned the following designations:
Certified Distressed Property Expert (CDPE)
Florida Military Specialist (FMS)
Accredited Luxury Home Specialist (ALHS)
REO (Real Estate Owned) Specialist (REO)
Chuck is also a retired U.S. Marine. When you work with him and Valence Realty as your Broker, you have a professional with the highest standards of integrity, ethics, and commitment on your side.
As a Certified Distressed Property Expert (CDPE), Chuck is qualified to help homeowners with homes that are underwater or that they can no longer afford. If you or anyone you know is in this situation, please contact him ASAP…there are alternatives to foreclosure.
In his spare time, Chuck enjoys sports, skiing, scuba-diving, weightlifting, and of course, the Florida Gators.

Cyndy Valence, Broker/Owner
After 23 years of dedicated service as an RN, Cyndy opened Valence Realty Group with her husband and partner, Chuck. She transitioned her compassion and dedication as a nurse, and her knowledge as a native of the Central Florida area, to serve the needs of real estate Buyers and Sellers.
Along with obtaining her real estate license and the National Association of Realtors® ePro® certification, Cyndy earned her Bachelor of Science from the Florida State University (Go Noles!) and specializes in residential sales in Seminole and Orange Counties. She is a member of the National Association of Realtors®, the Florida Association of Realtors® and the Orlando Regional Realtor® Association. She serves as the Marketing and Accounting Manager for Valence Realty Group.
Cyndy's interests include travelling and scuba diving and she's recently discovered the thrill of snow skiing! She's a proud parent/step-parent to 4 great kids, her beloved Chihuahua, Spidey, and grey haired tabbies, Rizzo and Frenchy.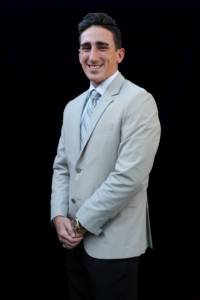 Tyler Valence, Realtor®
As a second-generation Realtor®, we are excited to welcome Tyler to the Valence Realty family. As a social media and technology devotee, along with his passion for the industry and strong work ethic, Tyler's business is built on: Dedication, Communication, Determination, & Trust while embodying the ability to cater and adapt to all of his client's Real Estate needs. We will work closely with Tyler as a seasoned team that will serve our customers through Tyler's connections and our market knowledge and experience.
Tyler is a member of the National Association of Realtors®, the Florida Association of Realtors® and the Orlando Regional Realtor® Association.
Stephanie Doucette, Realtor®
Stephanie has always had a love for real estate, especially in beautiful, sunny Florida. She has an extensive background in marketing and as a small business owner as a professional violinist. She has a passion for providing an exceptional product, helping others and building relationships. Stephanie's attention to detail and personal touch helps her earn and gain the trust and respect of her clients in every aspect of her business. Her unique background and extensive experience in relationship building is leading her to success in this industry to help you with all of your real estate needs.
After she and her husband bought their first home, and have since filled it with the laughter of two sweet children, she's realized that helping others achieve their goals in homeownership is a priority in her life. Stephanie truly treats her clients as if they are her only one, taking great pride in attention to detail, listening to their needs and exceeding their expectations in customer service. Many homeowners have had undesirable real estate experiences, and Stephanie is here to help by creating a wonderful and positive outcome for every single one of her clients.
As your partner for buying or selling a home, you can count on Stephanie for the following:
Trusted resource for answers about the process
Innovative marketing strategies
Expertise about neighborhood features
Ability to target home searches
Strong negotiation skills
Support through the closing and beyond